It's been a long time since I've written a full race report, but when is a better time than after 2015's first "bad race"?
The race was an UCI C2 (category 2, on a scale ranging from C3, the lowest, to the Olympics, the highest), in the small town of Tibro, Sweden, and looked like a good one for my abilities. I've done a few C1's this year, and even a HC race, just to gain experience at this level, and to see if I'm really cut out for this kind of racing. It's nothing like racing at home. I had great help from Kría cycles, Lauf forks, and you-know-who in getting to this race, thanks guys!
After a few weeks of solid performances at home, and a successful fitness test, I felt ready. I chose to bring my Lauf equipped Stumpjumper hardtail, the first time using it outside of Iceland this year. Still getting used to traveling to races alone, though it suits my "lone wolf" nature it can be difficult to have no support while taking care of everything myself. Things get smoother with every trip though. As usual I arrived on Friday, and had a flight back on Monday. The trouble however, was the actual flight times.
I landed in Gothenburg airport at 05:00 only to be reminded that the airport located car rental agency wouldn't open to give me the keys to my car for another 2 hours. Not a problem, waiting at an airport becomes a smaller task every time it has to be done. A bigger problem was finding out that even after talking to the hotel, based in Skövde, 20km from the race course, check-in wasn't allowed until 15:00. That's 7 hours. Add on top of that the fact that I hadn't slept on the plane since the flight from Iceland was just half an hour after midnight, so I had been awake for at least 22 hours by the time I got the car. Let's just say the hotel bed was a sight for sore eyes, 7 hours later!
A course ride on Saturday revealed a fairly simple and old-school course. It had it's features though, with some very steep climbs and a short rock garden followed by a couple of drops. Most of the course was on dirt tracks, and looked mostly natural, although it had it's fair share of man made features. It was perfect for the hardtail, and the new updated Lauf fork I had just gotten handled everything like a pro. The legs felt a little heavy, but it must have been the sleeplessness the day before, so I wasn't worried.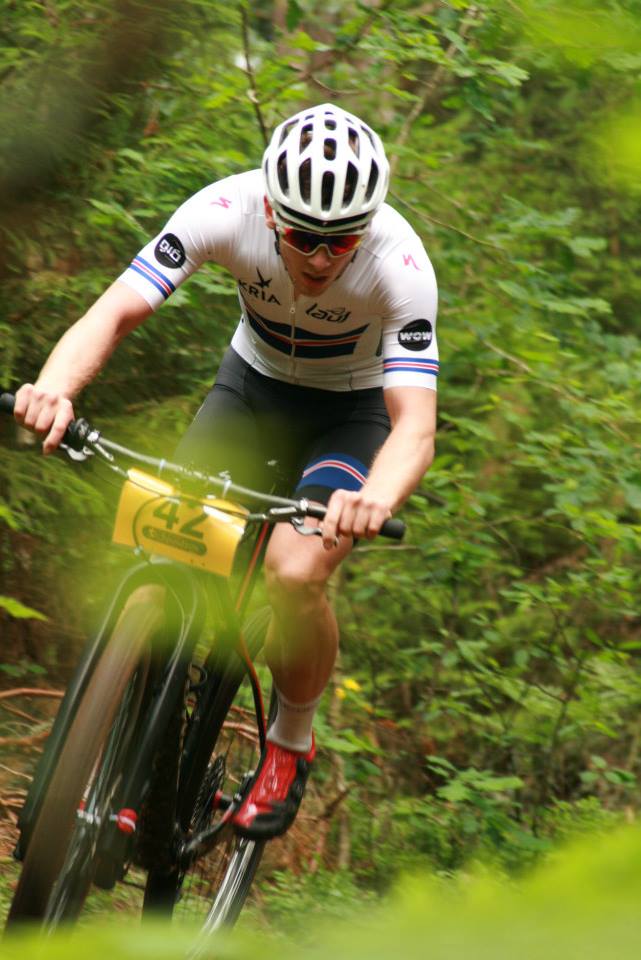 On race day I was feeling good and rested, and arrived early to deal with the usual registration mess. The combination of being from Iceland, a country nobody has seen a competitor from usually, and having a license issued by USA Cycling, and a UCI license number lookup returning nothing, is always a tiring and energy sapping adventure. But to this day, I still haven't been unable to register this way, so until I get a real professional licence issues by the UCI, this will have to do.
My routine for race day keeps evolving and improving. I try to stick to a tight schedule as well as I can. Recently I started eating, or finish eating, 4 hours before the race starts. This takes a lot of commitment to eating enough, and sometimes more than I think is enough, because of the long amount of time until starting the race. This makes my stomach feel easier during the race, but also ensures that the energy is where it should be, in the muscles. Not riding the course itself during warmup is another one, to avoid late changes to line choice that might just make things worse. At home I've started warming up on rollers as a rule, but this is not possible when traveling so I usually just find a nice stretch of road with not too much traffic, and a steep hill if possible. A full hour of warmup is what seems to work best, with plenty of time at endurance pace, with some increasing efforts as the race draws nearer.
I arrived at call-up, and as usual, was called up dead last. The group was only about 20-30 guys, so I imagined that if the start loop was a good one I'd be able to work my way up relatively early. An interesting side note: the UCI gives a large amount of points to National Championship races, and winning one gives 110 points. This amount of points pulls a rider with 0 points from a 1600-1700th global position, to about 200-300th. In this particular race that would have meant a starting position in the 1st row, I was in the 7th.
The race went off very fast and everyone sprinted as hard as they could through the start loop. It was a very narrow one with a big left turn, and left me empty handed when we turned into the course itself. I had to wait until the most technical section, with the longest climb, to start overtaking riders. I started counting, and believe I stood at about 8th or 9th after the first lap, when disaster struck! In the technical zone I reached down for my bottle, only to swing through the air to find my bottle gone, after only a few minutes of racing. I knew immediately what this meant. I was unsupported and without an extra bottle in the tech zone (something to improve for the next race), and knew that in about 40-50 minutes at threshold level efforts, I would be completely drained of energy. The race was doomed, and I was looking at a fight for survival.
I kept going and got through about 4 or 5 laps while remaining in the same position. But then I began to feel the loss of performance, and finally hit "the wall". A number of riders passed me, and I was completely unable to follow the wheels, until I finally reached the finish line, after just under 2 hours without a sip of water.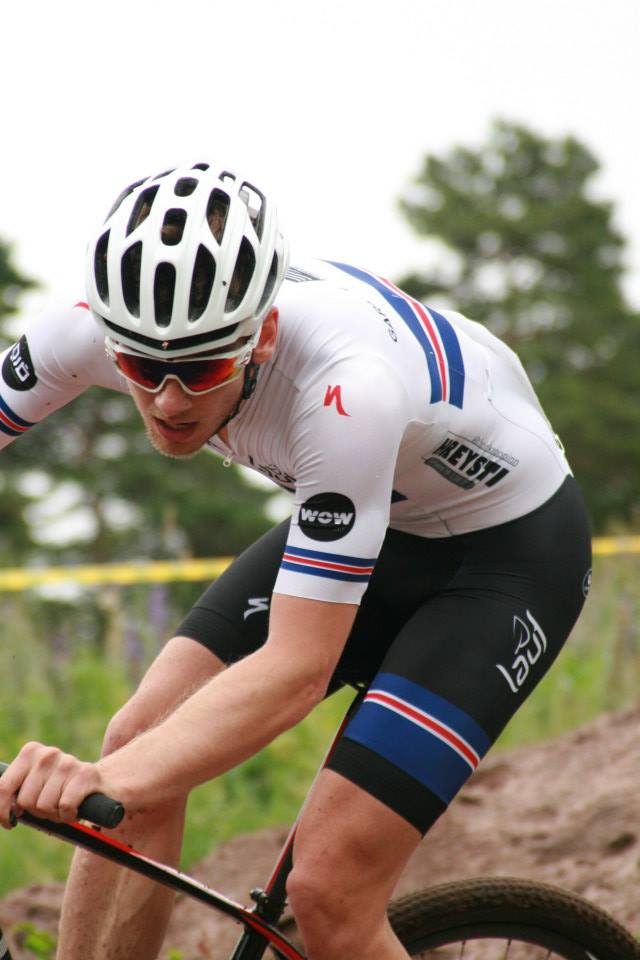 What felt like a terrible and disappointing performance, I took pretty lightly. I am a very competitive person, but I also know when there's nothing to be done, so I tried to look at the positive sides, and considered this race a contribution to experience. The next one will be better!